Offshore Deep Sea Sport Fishing Charter.
.

See daily fishing Pictures and reports on instagram
---
Fishing Charters
Call Now  754-235-3944
Specializing in light tackle fishing Capt. Tom will put you in the action. Offshore blue water fishing for Sailfish, Swordfish, Marlin, Tuna, Dolphin, Wahoo, King Mackerel, Cobia, Grouper, Snapper, and many other species. All are swimming the waters of South Florida within the sight of land. Capt. Tom fishes from Jupiter Inlet to Government Cut in Miami. Based in Pompano Beach and Fishing out of Hillsboro inlet, Capt. Tom fishes where the fish are. If the fish are biting up north or down south, he will trailer the boat to the better area.

 Back Country Flats and Bay Fishing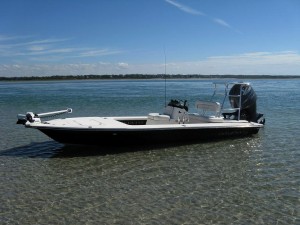 Capt. Tom has been fishing the Flamingo and Upper Keys area since he was old enough to ride along with his dad for a day of fishing in Florida Bay.  The Flamingo, Everglades National Park area is some of the best fishing for Tarpon, Snook, Redfish, Speckled Trout, Black Drum, Sharks, Baracuda, and a multitude of other species. If you have never been fishing around Flamingo, then put it on your bucket list. Give Capt. Tom a call and let him guide you around the most diverse region in the United States. Freshwater from the Everglades collides with the Saltwater of Florida Bay and creates a nursery for a multitude of game fish. Adult Snook and Tarpon spawn in the freshwater bays of the backcountry and provide opportunities to catch some nice trophy fish.
Everglades and Okeechobee Bass Fishing
The Florida Everglades is just a short drive from Miami Ft Lauderdale or West Palm Beach. Lake Okeechobee is a short drive from Palm Beach. Just a few minutes after launching the boat Bass will be tugging on your line. Enjoy a half day trip with Capt Tom at a truly affordable price.
WE STRIVE TO MAKE YOUR EXPERIENCE UNFORGETTABLE
Looking for a Charter Captain or a boat to go fishing in Ft Lauderdale, Pompano Beach, Boca Raton, Hollywood or Miami ?
We are flexible and cater to you the fisherman. No matter what level of experience you may have, we promise you a fun day of catching fish. We can accommodate any special needs, provide transportation to and from your hotel or airport, or change our scheduled hours to fit your schedule.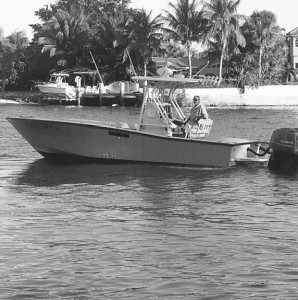 Fish aboard "Resurrection" 27′ Conch Open Fisherman[/caption]
Fishing with 20lb tackle is Capt. Tom's preferred method. It gives the angler a feel for fish's strength and challenges the angler. Catching a fish that weighs four times the breaking weight of the line is an accomplishment and improves the anglers abilities.