Lake Okeechobee Bass Fishing Charter Guide
16 reviews
Half and Full Day Okeechobee Bass Fishing Charter. All gear provided. Contact us to reserve your trip.
Call 754-235-3944 on the spur of the moment and we might be able to go fishing right now.
We meet and we are catching fish in minutes. We also offer bass fishing in the Everglades and Loxahatchee. Other than an Okeechobee bass fishing charter We can also fish for south Florida exotics such as Peacock Bass, Clown Knife fish, and snakeheads
4 Hours, Half day Okeechobee Bass Fishing charter. We will start at the crack of daylight to take advantage of an early top water bite. This is the most exciting time for a Bass fishing Guide. For the late risers we can fish the evening bite top water action. As the morning wears on we fish spinner baits, crank baits, worms, and jigs. Some people like to take a few fish home for dinner which is ok with us. We do release most of the fish we catch. Okeechobee bass Fishing will often produce 100 fish in a day when the conditions are right but on the average you can expect 20 to 50 fish. Give Bass Fishing Guide Capt Tom a call he loves to talk about fishing. 754-235-3944
What do you Bring on your Bass Fishing Trip
Fresh Water fishing License Buy one Online click here
Sun Glasses (polarized are best for seeing fish)
Sun Screen
cold water and ice are provided bring a snack and drinks if desired
Optional: bring your own tackle and rods
We provided Rods and Tackle
Camera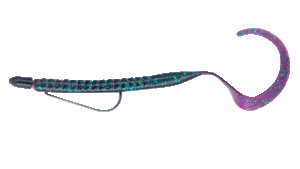 Lake Okeechobee is full of thick weeds. The best way to fish is with soft plastics rigged weed less. You can fish worms and jigs in thick heavy vegetation where the fish live. Top water plastics such as frogs can be thrown into the thickest Lilly pads for an epic bite. Braided line is good for pulling the bass out of the heavy cover.
Call Now 754-235-3944
Book a Bass Fishing Trip!
Fishing Wild Shiners on Lake Okeechobee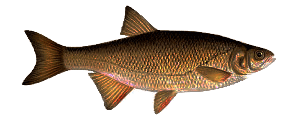 A very effective way to catch Large Mouth Bass on Lake Okeechobee. Many of the bigger fish are caught on live bait. The cost of wild shiners can be as much as 25.00 per dozen and sometimes are not available.
To fish live bait you will need at least 3 dozen to fish a half day (4 hours). Another option is to mix up the day with just a dozen baits and then when they run out use artificial baits. If you're looking to get that Lake Okeechobee monster then the wild shiners are the best bet.